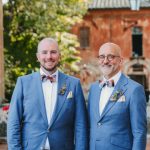 This October, it is our honor to highlight major donor Gary Duke.
A long-time supporter of SMYAL, Gary previously served as a Chair of the Fall Brunch. He shared with us some of his favorite memories of past Brunches as well as an inside look to his recent wedding in Tuscany!
How did you get involved with SMYAL?
I learned about SMYAL and the good work of the organization a number of years ago, but I got involved with SMYAL five years ago through a friend who's on the board of directors.
What inspired you to become a major donor?
I think it's an important responsibility of mine as a member of the LGBTQ community to contribute to the success of SMYAL, and I've been lucky enough professionally to have the means to do so.
Why is it important to you to give back to SMYAL?
Growing up I never had anything like SMYAL to turn to as someone who struggled with my own sexual identity. I don't ever want anyone to go through the experience I had as a gay youth, during which I suffered from bouts of anxiety, depression and loneliness. SMYAL creates community for those who experience similar feelings and it brings me joy to know that more and more young LGBTQ youth have a resource like SMYAL to help them feel like they belong to a healthy community.
As a former Chair of the Fall Brunch, what makes this event so special and why is it important for our community?
It's the largest fundraising event of the year for SMYAL, so it's important that everyone rally around SMYAL to give what they can give to a great cause and a great event.
Are there any favorite memories you have of Fall Brunches?
I've loved every Fall Brunch I've attended! It's a wonderful celebration of all the great work SMYAL does throughout the year. I particularly love hearing from the youth who speak at the event and share their experiences. It's very empowering!
Congratulations on your recent wedding! Can you share with us a bit about your special day?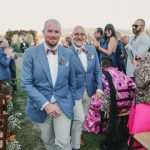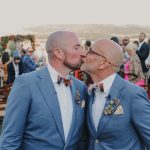 Like so many couples, we had to delay our wedding due to COVID. We chose to get married in Tuscany, and weren't sure right up to the last minute whether we were going to be able to pull it off but in the end we did! We had 50 friends and family members join us there. Everyone made it safely to Tuscany and the day was absolutely perfect!