A Message from SMYAL Executive Director Erin Whelan
It is with incredible sadness that we share the news of the passing of our beloved board member and friend, Joaquin "Jocko" Fajardo.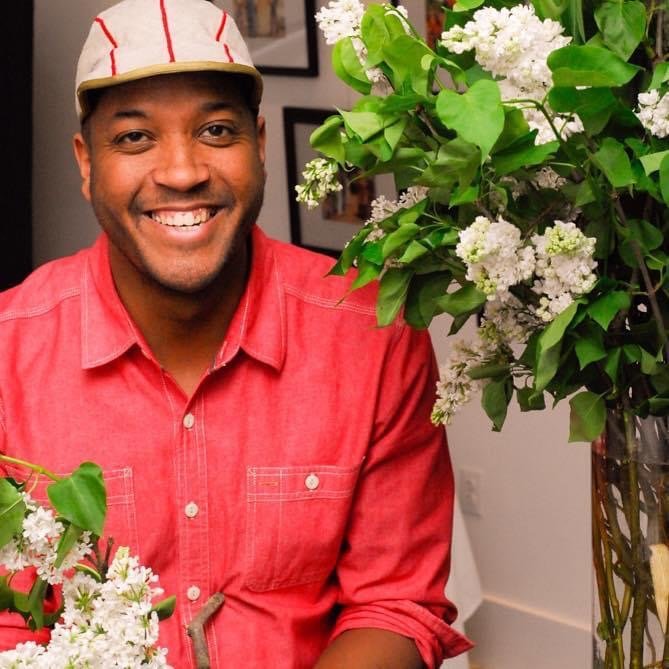 In so many ways, Jocko truly embodied what SMYAL is all about. I remember the day I met Jocko when he came breezing into dinner after a very long day of interviews. He was dressed to impress with an incredible broach to complement his attire. He sat next to me with an intensity I felt all the way to my feet and asked me what SMYAL and its mission meant to me. I was completely captivated and enamored by his focus and energy on ensuring SMYAL youth were well-represented and taken care of, no matter what.  
It is hard to imagine SMYAL, or even DC, without him—he was a constant and shining presence in our community. Jocko joined SMYAL's Board of Directors in 2017, but prior to joining the board was deeply involved with our organization through a period of immense growth, co-chairing the Annual Fall Brunch in 2015-2016, and serving as a volunteer for many years before that.
Jocko's commitment to LGBTQ+ youth was unwavering, and he brought that same personal touch to the work that he had when putting on an event. In 2018, Jocko was interviewed along with a SMYAL participant in a piece focused on coming out across generations. He shared the importance of chosen family and choosing himself—to love himself fully and authentically. His leadership at SMYAL was integral to not only helping the organization grow, but to fostering the spaces where younger generations could find that same kind of family, affirmation, and joy in who they are.
If you had the joy of knowing Jocko, or even meeting him once at an event (where he instantly made you feel as if you really had known him for years), you knew his passion for detail, and occasion. We often described him as a true Renaissance man.
I remember when Jocko invited me to an event where he was being honored as a style setter by the Washingtonian. I asked, "What should I wear, is black okay?" He answered quickly with "Always." He had a way of welcoming anyone in any circumstance no matter the situation. Jocko warmed any room he walked into with his undeniable smile and charm. Jocko was a connector of people and community. He was gifted at creating a moment and memory. From the most stunning floral centerpieces for the Brunch to roasting the turkey for our annual youth Friendsgiving, Jocko understood the importance of bringing people together and creating warm, welcoming spaces to connect with friends old and new.
It is difficult to fully capture the essence of all of who Jocko was in writing. So much of him was the "experience" of being in his presence and watching the way he infused a room with love and beauty. He meant so much to so many people, including his fellow members of SMYAL's incredible Board. The sentiments that were repeated over and over were describing Jocko as a light, a joy, and an inspiration. I know for me and the SMYAL community, the imprint Jocko has left on my heart will be felt for quite some time.
We invite you to share your stories and memories of Jocko Fajardo and his contributions to SMYAL and the DC community at large with us here. As we reflect on the impact he made during his time with us, let us carry his spirit forward, continuing to champion the causes he held dear and spreading his contagious joy to all those we encounter.